CODE: EU015, South Africa
Message
I am a Native English speaker and love to teach and currently looking for an
opportunity to do some online teaching to gainfurther experience.
This would give me the chance to engage with new students and to
gain additional practice.




CODE: EU030, South Africa
Hobby, Specialty
- English Teaching
- Conversational & Academic.
- Vocabulary & Pronunciation
- Reading, Writing, Speaking, Listening
Hobbies
Sailing, reading, swimming, flying.
Instruction style
A warm and friendly approach with maintained focus.
Lessons will be tailored specific to individual needs.
Whether it be relaxed conversational practice that is required or more academic
centered application of the English language,
I am more than equipped to fulfil your needs.
Message
I believe that teaching English online allows us to connect with individuals that
we would not ordinarily cross paths with.
I therefore consider it to be a privilege to interact with students from varying
backgrounds and I strive to deliver a comprehensive style of teaching.




CODE: EU031, South Africa
Hobby, Specialty
Photography, hiking
Instruction style
Motivating, engaging and fun.
Message
If you're looking for a competent and well experienced tutor, I am encouraging
you to enroll in my online classes.
With my skills and experiences, I can assure you that I can provide an adequate
English training.
I'm confident that I can satisfy all your needs.




CODE: EU026, South Africa
Message
Feel free to contact me if you have any questions or require further information .



CODE: EU016, South Africa
Message
I am a 28-year-old university graduate (Bachelors in Psychology and Honours
degree cum laude in Industrial Psychology) who is looking for an opportunity
to teach online.
I am an English-speaking individual and during my studies I acquired experience
working with learners ages 7 +, where taught English as a subject part-time for
one and a half years.
Throughout my past experiences I also helped students with their subject
selections.
I also have experience teaching at the University of Stellenbosch where
I taught a third-year subject and presented online tutorial classes.
I have recently completed my 160hour TEFL course and am very excited to start
teaching English online.
Thank you for taking the time to review my application.




CODE: EU017, South Africa
Message
I am a hardworking, energetic professional who is passionate about empowering
people through education, especially our youth.
I am very serious about education and believe that a better future depends
on how we educate our youth today.
I strive to help foster life-long learners.








CODE: EU012, South Africa
Instruction style
Innovative educator adept at bringing the 21st Century into the classroom.
Skilled at utilizing current educational hardware and software both in
and out of the school setting.
3+ years of experience as a teacher, mentor and department chairperson.



CODE: EU032, South Africa
Hobby, Specialty
Baking, cooking, watching documentaries and hiking.
Instruction style
I like to follow a student-centered style.
This style allows the student to speak more than the teacher.
It helps me to listen to what students say and to quickly correct them on their mistakes.
Message
I am a kind and patient teacher that likes to make sure that students are comfortable
and confident when learning.
I like to teach beginner through to advanced students.






CODE: EU027, South Africa
Message
A mature, innovative, hardworking professional who is goal oriented, driven
and motivated to help organisations thrive.
A self-starter who can follow instructions and a fast learner who can work
with minimal supervision.
Can equally work alone or as part of a team.
A reliable professional who has the ability to meet deadlines and ensures
to perform to the highest standard possible.
With superb communication skills and can easily engage in conversation with
anyone, building rapport and asking questions in order to get a better
understanding of their needs.
Can communicate effectively with people from different backgrounds.
Has a warm way with people, and is more than able to meet expectations
in terms of efficiency, accuracy, timeliness and professionalism of service.




CODE: EU029, Nigeria
Hobby, Specialty
Reading, Walking, Playing games. travelling and playing music.
Instruction style
Interactive. Using authentic materials, songs, games, flashcards, readings,
projects, art work etc. to automatic learning, joyful and fun.
Message
Thank you for reading my application.
I have spent more than 15 years in Engineering and business.
More than 5 years in teaching General and Business English in mainstream
classroom, face to face and online.
My best teaching platform as at the moment is Big Blue Button(BBB) from
Think Modular GmbH.
I also used to Skype, Zoom, Whereby and Google meet.




CODE: EU028, South Africa
Hobby, Specialty
Music, outdoor adventures, technology, film, photography
Instruction style
Engaging and Interactive
Message
I am a passionate, fun and creative teacher!
I have experience in the teaching field and it is my passion to watch people
have fun and learn at the same time !
I strive to create interactive and interesting lessons that are individualized
to each students interests and hobbies!
I have an excellent online classroom setup and all the required hours available,
technologies set up and great internet ready to teach reliably online.








CODE: EU22, South Africa
Message
I have my bachelors degree in Fine Art and have specialized in photography,
painting, digital art and visual culture.
I have also completed a 120 hour TEFL certificate with International Academy
so I can start working as soon as possible.
I also have experience teaching life skills to Scouts within the age of 11-18
for the past 3 years.
I have continued my studies via an online university called Animation Mentor
so teaching online to foreigners would be perfect for me.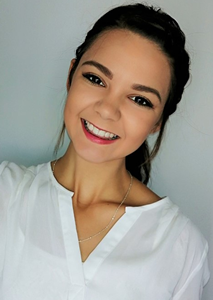 CODE: EU014, South Africa
Hobby, Specialty
My speciality is English, my hobbies are watching movies, exercising and dancing.
Message
I am a 23 year old female South African citizen who finished High School in 2015.
Since that day I have been on a journey to build myself and to make a
change in a child's life.
I am a very hardworking, loyal and trustworthy person.
I have excellent people skills and enough drive and ambition to excel at
any new challenge.
I am not afraid of change and can adapt very well in any new environment.
I can work very well as a team and individually on my own.
I am always dedicated and responsible with a very outgoing personality.
I love working with children and I can think on the spot in difficult situations.
Children are my passion.








CODE: EU011, South Africa
Hobby, Specialty
I see myself as an "all-rounder".
I love people, nature as well as sports.
I especially enjoy socializing with family and friends, hiking, surfing,
and playing hockey.
Instruction style
I follow a structured approach. Friendly, but firm.
Warm and inviting. Helping each student on its own merit.
My goal is to teach my students something new every day, but also
have a smile on their faces.
Message
Please refer to the rest of this email for my message to Cena.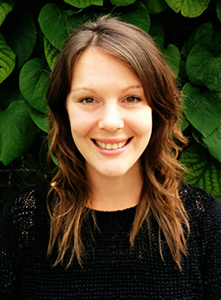 CODE: EU004, South Africa
Hobby, Specialty
Due to my interest in travel and teaching,
I have taught in various countries and to students from many different
backgrounds.
I am interested in exploring new cultures and ways of living and can easily
adapt to new situations.
旅行と教えることに興味があるため、いろいろな国でさまざまなバックグラウンドを
持つ人たちを教えました。未知の文化やその生活のしかたに興味があり、新しい状況
にすぐに適応できます。
Instruction style
My instruction style is student-focussed with special attention and care to
individual student needs and levels of progress.
I am an enthusiastic instructor that likes my students to feel excited and
comfortable when learning English subjects.
教え方は生徒によく目を向けて個人個人の二ースや上達レベルをしっかりとケアする
生徒重視です。英語を学ぶときに、教える人たちにはワクワクして気持ちよく勉強し
てほしいと思う熱心な講師です。
Message
I am enthusiastic and engaged in lessons and try my best to adapt to each of
my students' individual needs. Having worked with a variety of students,
I can explain concepts in a clear way and provide individual feedback.
I am able to remember their strengths and weaknesses and work to get them
to reach their goals.
In my classes,I create a comfortable environment and motivate students so
that they are excited to attend class. Lastly,
I am always on time and professional in keeping with company standards.
熱心でオンライン授業は積極的に、そしてそれぞれのニーズに応えられるようにベスト
を尽くします。いろいろな生徒を教えたので、わかりやすい方法で説明し、個人個人に
フィードバックすることができます。それぞれの長所・短所もしっかりと把握し、目標
を達成できるようにします。オンライン英会話の授業では、快適な環境を作り、生徒を
やる気にさせますので、わくわくしてレッスンに参加できます。最後に、レッスンは時
間通り、企業基準でプロフェッショナルに行います。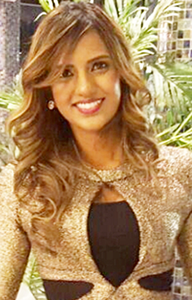 CODE: EU005, South Africa
Hobby, Specialty
I am a public speaker. I am a part time model and I also enjoy horse riding
Instruction style
I make each lesson fun for my students this ensures that they grasp their work
faster and this makes it much easier based on past experience.
楽しい授業にします。これまでの経験を基に、上達も早く、楽に英語を覚えてもらえる
でしょう。
Message
I have 2 years of English online teaching experience teaching both adults and
kids around the world
2年ほどオンラインの英会話レッスンの経験があり、世界各国の大人も子どもも指導し
ました。